We provide printed resistance boards for various fields such as automobiles, motors, and cameras.
In particular, our heat-generating resistor substrates, with fine pitch pattern widths ranging from 30μ to 90μ, have been adopted as important substrates for automobile safety and have been highly evaluated. Our production system is designed for quick delivery, variable line-ups, and small-lot production, by introducing equipment and improving efficiency. 
We also focus on training human resources with knowledge base backed up by experience. We are ready to respond to your various needs.
In addition, as a manufacturer of printed resistive substrates, we sell carbon pastes, a printed resistive element that we manufacture and also use ourselves.
Printing Resistor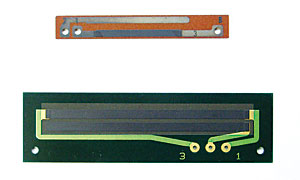 Printing Resistor PCBs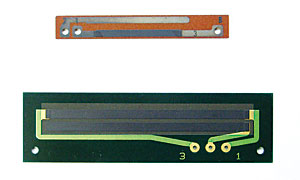 Paste